PCSANM is going to partially underwrite the Monday mornings/afternoons/evenings PBS news shows– BBC World News America, Charlie Rose, Democracy Now, Deutsche Welle, NHK World News Line, Nightly Business Report, PBS News Hour, and Tavis Smiley.
They are shown locally on KNME TV-5, channel 5.1 and KNMD, channel 9.1. Comcast has  5.1 on 5 and 220; with  9.1 on 204.   Check with your satellite providers for their channels.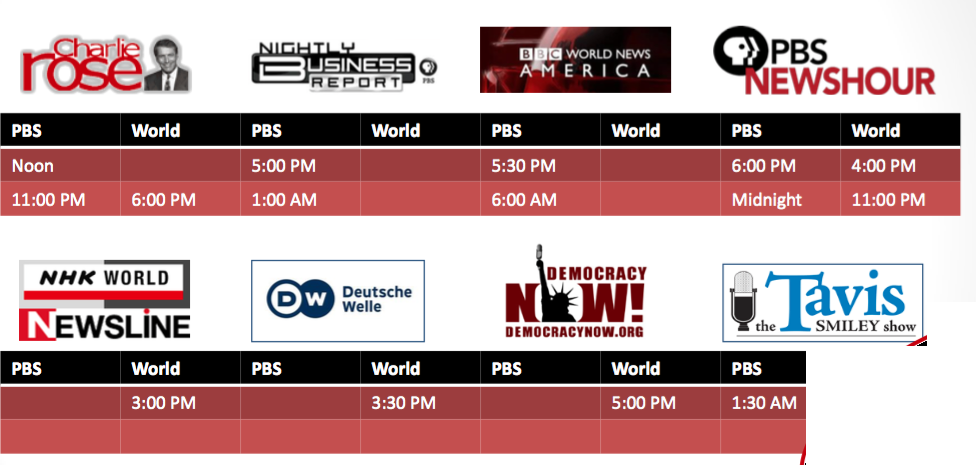 We will have 15 second video announcements shown  before and after each of the Monday news shows, about 16 airings per Monday. This starts Monday, July 10, and runs for  6 months, at least.
Please let friends, family, coworkers, etc know about it.
We hope to increase our outreach to a good demographic.
View the video: