We lost one of our Board Members, and one of                                             the nicest guys in the world:
Obituary for Colonel Gary Dean Cable, PhD                                           October 21, 1947 – June 23, 2017
Col. Gary Dean Cable, PhD, age 69, passed away at his Peralta home on Friday, June 23, 2017, from complications of advanced prostate cancer, with his loving family by his side. He was born in Tucson, AZ, on October 21, 1947, to Lowell and Martha Cable. He earned his Bachelor's Degree in Physics from the California Institute of Technology in 1969, his Master's Degree in Physics from the University of Chicago in 1971, and his Doctorate in Physics from the University of Arizona in 1973.
Gary spent 30 years in the U.S. Air Force rising to the rank of Colonel. He led the Air Force's Scientific Quick Response Team (SQRT) during Operation Desert Shield and Operation Desert Storm. Gary was awarded the Air Force Commendation Medal, the National Intelligence Meritorious Unit Citation, and the Meritorious Service Medal.
Gary worked for Sandia National Laboratories for 22 years, Computer Sciences Corporation for 11 years, and the U.S. Air Force Weapons Laboratory for over four years. He was also an Honors Professor in Computer Science at Luna Vocational Institute in Las Vegas, NM. He belonged to the Air Force Association, the Reserve Officers' Association, the American Physical Society, the American Geophysical Union, the Association for Computing Machinery, the New MexiChords Barbershop Chorus, and the New Mexico Prostate Support Association.
Gary and his wife, Celia, were members of Our Lady of Guadalupe Catholic Church in Peralta where Gary served as WebMaster, Extraordinary Minister, Choir Member, Parish Council Member, and Cemetery Volunteer. He was an active supporter of Caltech, the University of Chicago, the Mayo Clinic, and the Airmen's Relief Fund.
Gary's hobbies included computer services for small non-profit organizations, singing, traveling, reading, and studying history.
Although Gary converted to Catholicism, he was born and reared Methodist, and spent his retirement years happily rehearsing and performing at St John's Methodist Church with the New MexiChords. He believed there is a time for prayer, a time for worship, a time for duty, and a time to enjoy God's gifts. He loved people, and he enjoyed talking. Gary was a member of a military family: his grandfather, Marvin Burton, served in WWI, his father served in WWII (Normandy D-Day +1), and his uncle, Dwight Cable, was a Bataan Death March survivor.
Gary was preceded in death by his parents, Lowell and Martha Cable; paternal grandparents, Dr. W. Arthur and Etta Cable; and maternal grandparents, Arizona State Representative Marvin L. and Virginia A. Burton.
Gary is survived by his wife of 43 years, Celia Cable and their son, Orlando G. Cable, of Peralta, NM.
The Rosary will be recited on Wednesday, July 12, 2017 at 7:00 PM at Our Lady of Guadalupe Catholic Church, 3674 Hwy 47, Peralta, NM.
A Memorial Service will be held on Thursday, July 13, 2017, at 5:00 PM at St. John's Methodist Church, 2626 Arizona St. NE, Albuquerque, NM. Reception immediately following the service. Interment will be later date at the Santa Fe National Cemetery.
The Cable family would like to thank their neighbors Mr. and Mrs. John Taylor, Mr. Charles Chavez from Onpointe Hospice, and Mr. and Mrs. Louis Reimer.
In lieu of flowers, donations may be given in Gary's memory to the NM Prostate Cancer Support Association and/or the New MexiChords Barbershop Chorus.
For more info, tribute wall, or to share a memory, go to http://www.danielsfuneral.com/obituaries/Gary-Cable/…
"Let There Be Peace on Earth"                                                                                       5 July 2017
PCSANM will be on the telly                                6/29/2017
 PCSANM is going to partially underwrite the Monday mornings/afternoons/evenings PBS news shows– BBC World News America, Charlie Rose, Democracy Now, Deutsche Welle, NHK World News Line, Nightly Business Report, PBS News Hour, and Tavis Smiley.
They are shown locally on KNME TV-5, channel 5.1 and KNMD, channel 9.1. Comcast has  5.1 on 5 and 220; with  9.1 on 204.   Check with your satellite providers for their channels.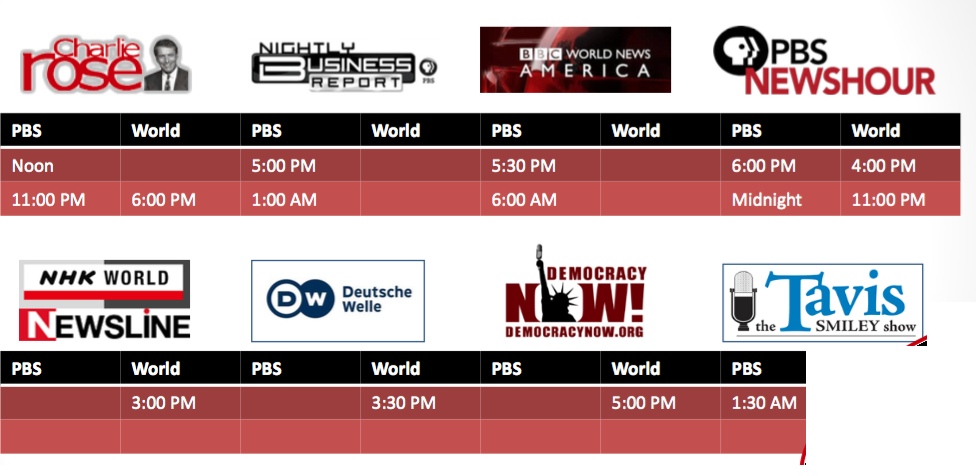 We will have 15 second video announcements shown  before and after each of the Monday news shows, about 16 airings per Monday. This starts Monday, July 10, and runs for  6 months, at least.
Please let friends, family, coworkers, etc know about it.
We hope to increase our outreach to a good demographic.
It will also be on our website landing page.
A New Study for Prostate Cancer Survivors and Fighters
 Researchers at the UNM Comprehensive Cancer Center are recruiting participants for a new study to improve health for prostate cancer fighters and survivors.
Approximately 20% of all cancer survivors are men who have been diagnosed with prostate cancer.
Project HERO (Health Empowerment and Recovery Outcomes) is trying to learn how different mind and body exercise programs affect how men with prostate cancer recover and thrive.
The study involves 12 week sessions starting in August after screening and some tests, and follow- up for a year. Several stipends are paid.
You may be eligible if you have been diagnosed with prostate cancer, are age 60 or older, and live within 75 miles of Albuquerque. For more information and to see if you are eligible to participate, please contact the UNM HERO team at 272-6557.
A more detailed flyer is at:     HERO-Brochure 4_25_17_Gotham