We are collaborating with two other cancer survivor and caregiver support groups on this conference, and encourage our members to sign up and attend.    2/18/18
Annual Free Conference Living With And Beyond Cancer
Saturday April 28, 2018     8:30am to 4:30pm
Includes   FREE   Breakfast & Lunch
A collaboration of Cancer Support Now, the Prostate Cancer Support Association of NM, and the Gynecological Cancer Awareness Project
Sandia Preparatory School, 532 Osuna Rd. NE
Go to CancerSupportNow.org to register or call 505-255-0405 (toll free 855-955-3500) for more information
Features keynote speaker: Christine Sherwood, LMT, DHM
Integrating yourself back into life
Additional break-out sessions include (choose 2):
Why So Tired: Fatigue & Sleep During & After Cancer
Immunotherapy: A New Frontier of Cancer Treatment
Prostate cancer
Gynecological cancer
Flip My Wig wigs and scarves styling tutorial
Diet & Nutrition
Surviving the Financial Impact of Cancer
More info coming soon.
A new program from PCSANM
The Prostate Cancer Support Association of New Mexico (PCSANM) is launching a program to help men who have never had a PSA test or haven't had one in a long time to get the test for free.
The Prostate Cancer Support Association of New Mexico believes men should have at least a baseline PSA score for reference, starting at age 50 for most men, and age 40 for high risk men; African Americans and men with a family history of prostate cancer. Prostate cancer strikes about one in seven men during their lifetimes and about one in six for African Americans.
This new program is designed for men who haven't had a recent PSA test, for reasons such as but not limited to no doctor or health care, no insurance, show troubling symptoms, or need reassurance. It is not designed for our current PCSANM members. It is not designed for men who get regular checkups and blood work. A gentleman is entitled to one lifetime use of this program.
We will only ask you for your name and dob, address, email, and phone number for our tracking. No one from our group will call you (except to remind you to use the voucher after a month), email or write you. User may give us their info to get on our mailing/notices list if they wish before or after testing, or if they want to receive our materials. All our services, including 1 on 1 consults, buddy list, library, meetings, etc are free support services by fellow Prostate Cancer survivors, and unpaid peer facilitators for the group.
To receive this free PSA blood test, you must come to our office at 2533 Virginia St NE, Suite C, Albuquerque, NM 87110, just NW of Wyoming and Menaul to pick up a voucher. Our office is open Monday thru Thursday, 10 am to 2 pm.
When you present this voucher to the specified Any Lab Test Now facility, at 2305 San Pedro NE, Suite D1, Albuquerque, NM 87110, they will draw blood, and you can choose how you want to get your results: fax, mail, email, pickup yourself. Tests before 4 pm get results in one day, tests after 4 pm take 2 days. Their office is open Monday thru Friday, 9 am to 5 pm. PCSANM will have no knowledge of your results.
If you want to come back to our office to find out more information, we are glad to help. We strongly encourage you to share your results with any medical personnel you do see.
A PSA test is a simple blood draw that measures the level of a protein called prostate-specific antigen (PSA), which is manufactured by the prostate. Doctors use the test to help detect cancer, but it does not provide a definite diagnosis.
Finally, if you don't fit into this target group, but know someone who does – family member, coworker, or friend, for example – let them know about it.
A NEW SURVEY     Patient & Caregiver Telephone Interviews
Prostate Cancer
$150 & $200 Honoraria Paid
We are seeking patients and caregivers to participate in a 90 minute phone interview ($150 compensation) and/or a two part interview with testing online tools ($200 compensation)
Participants must meet the following criteria:
PSA has risen or stayed the same in the last 15 months
Most recent medication of ADT (hormone therapy)
Age 40 or over
nmCRPC
About the Study: The purpose of the study is to gain a better understanding of patients' feelings and treatment decisions along their cancer journey. You will be asked a few qualifying questions before being scheduled for the interview.
Participation in this type of market research offers insight to organizations and helps to move the research and development field forward in a meaningful way, therefore possibly extending lives. Once completed, you will receive the $150 honorarium.
To schedule a call to learn more please email:
EPilkington@PillarAdvocates.com
Pillar Patient Advocates LLC
908-698-1038
NOTE: This is not a study conducted by an academic or health institution, hospital or patient advocacy organization. Notification about this survey by such an organization is for communication purposes only.    January 5, 2018
A You Tube video from Paul Arangua on Bio-markers was shown at the November 18 Meeting, followed by a live Q &A session by phone.  You can watch it here:   https://youtu.be/UdO-qe5UHUM
Contact info  for Paul  Arangua
Professional Research Assistant (PRA)
Department of Urologic Oncology
University of Colorado Health Sciences Center
Anschutz Cancer Pavilion
1665 Aurora Ct. Suite 1004
P.O. Box 6510, Mail Stop F-710
Aurora, CO 80045
Tel.720-848-0922
Cell.720-365-8100
PAUL.ARANGUA@ucdenver.edu                                           November 19
 Slide Shows from the November 4 Conference are now on the Fall Conference page                                                November 13
 PCSANM will be on the telly                                6/29/2017
 PCSANM is going to partially underwrite the Monday mornings/afternoons/evenings PBS news shows– BBC World News America, Charlie Rose, Democracy Now, Deutsche Welle, NHK World News Line, Nightly Business Report, PBS News Hour, and Tavis Smiley.
They are shown locally on KNME TV-5, channel 5.1 and KNMD, channel 9.1. Comcast has  5.1 on 5 and 220; with  9.1 on 204.   Check with your satellite providers for their channels.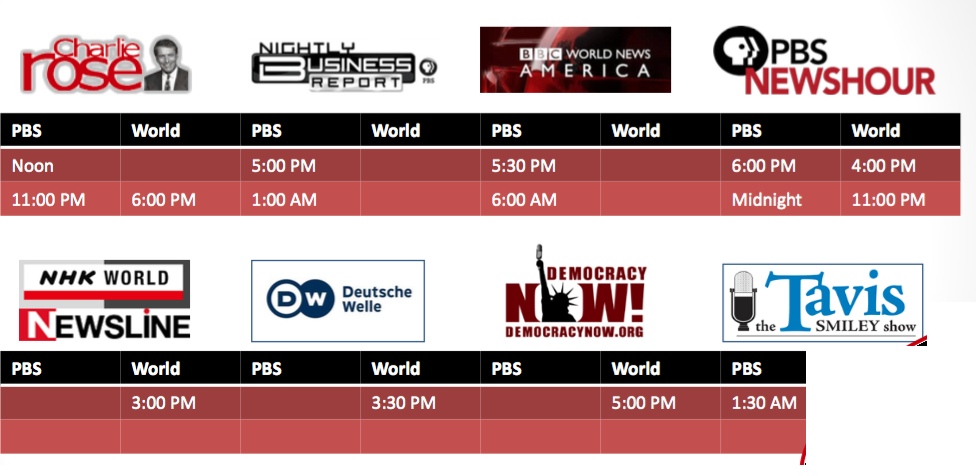 We will have 15 second video announcements shown  before and after each of the Monday news shows, about 16 airings per Monday. This starts Monday, July 10, and runs for  6 months, at least.
Please let friends, family, coworkers, etc know about it.
We hope to increase our outreach to a good demographic.
It will also be on our website landing page.
A New Study for Prostate Cancer Survivors and Fighters
 Researchers at the UNM Comprehensive Cancer Center are recruiting participants for a new study to improve health for prostate cancer fighters and survivors.
Approximately 20% of all cancer survivors are men who have been diagnosed with prostate cancer.
Project HERO (Health Empowerment and Recovery Outcomes) is trying to learn how different mind and body exercise programs affect how men with prostate cancer recover and thrive.
The study involves 12 week sessions starting in August after screening and some tests, and follow- up for a year. Several stipends are paid.
You may be eligible if you have been diagnosed with prostate cancer, are age 60 or older, and live within 75 miles of Albuquerque. For more information and to see if you are eligible to participate, please contact the UNM HERO team at 272-6557.
A more detailed flyer is at:     HERO-Brochure 4_25_17_Gotham